Show route
Start dates
Progam
Saturday and Sunday
On Saturday afternoon, you arrive and meet the other riders. Sunday morning you get together with "your" horse. The idea is that you will ride this horse all week. You brush and saddle your horse and then we make a "try out ride" around. Sunday afternoon you can fill in the way you like.
Monday and Tuesday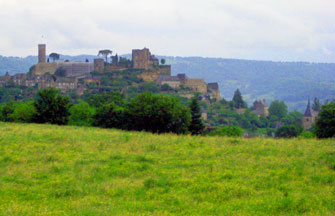 On Monday we leave for Turenne. Along the way enjoy a beautiful view of this 11th century town. We overnight at Maison des Chanoines.
On Tuesday we have a long tour to the Dordogne River. Our hotel is located in the picturesque village Carennac.
Wednesday and Thursday
On wednesday the horses have the morning off. You can explore Carennac, visit the Roman church or strengthening port or walk along the Dordogne. You can also can have a swim at the hotel.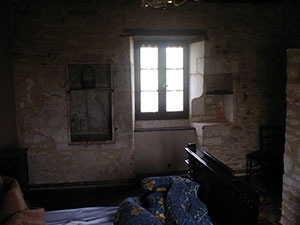 In the afternoon we ride over the mountains to Domaine de La Vaysse near Martel, the town of seven towers. This domaine is a beautifully renovated farmhouse with charming rooms, great views and a pool. An equally good option for accommodation is a small castle on the banks of the river in Meyronne, known for its luxury and excellent cuisine.
Thursday the horses smell their stables. They do put on a brisk pace as we leave the valley and over the hills and return to Domaine des Garennes.
Friday and Saturday
Friday we have a morning tour, you are free during the afternoon. On Friday evening we enjoy a farewell dinner with specialties from the Périgord. You return home Saturday morning after breakfast.