Are you in France travelling to the north or south? Then Domaine des Garennes is an ideal place to catch your breath.
Overnight in a comfortable single, double or triple room in our guesthouse. All rooms have en suite bathrooms.
Because of the excellent food, most guests choose to stay with half or full board. But a stay with only breakfast is also possible.
You have use of the pool, can enjoy horse riding and relish the warm atmosphere.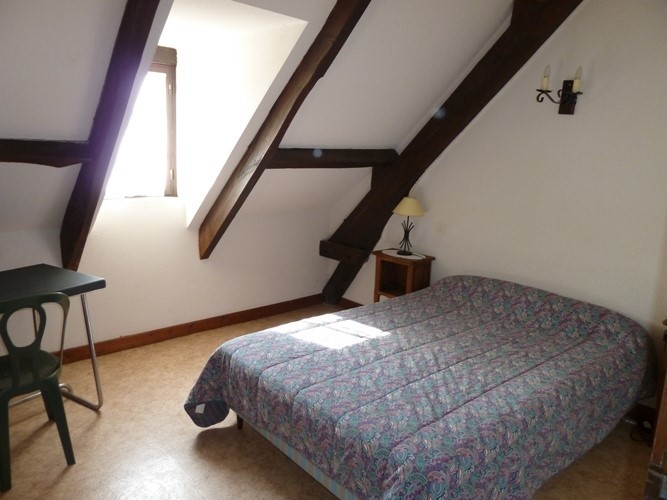 Rates
Rooms per night
Single room

50

Double room

60

Triple room

85
Accomodation
You stay in a single, double or triple room in our guest house. The rooms are simple, but comfortable. All rooms have a private bathroom with sink, toilet and shower. It is possible to have a cot in your room. Ask for it when you make your reservation.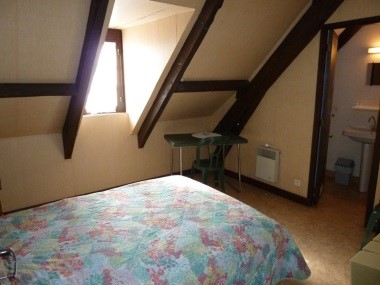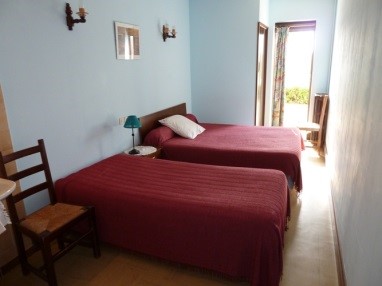 Table d'hôte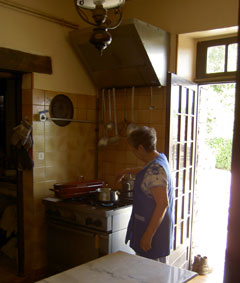 If you want to pamper yourselves pay a visit to our table d'hôte for an exquisite French meal.
You have your meals together with us and other guests at the long table in the dining room. Lunch and dinner include 'French style' respectively four and five courses. The meals are very extensive, but not heavy.
You'll can taste fresh local seasonal products, regional cuisine and wines. The table wine during meals is included.
You can make your reservations at our place one day in advance.
Table d'hôte prices per person
Breakfast

8

Lunch

15

Dinner, including table wine

25

Children's lunch/dinner

12
Horseback riding
Almost every day there are half or full day rides you can sign in for at our place. Do bring with you a safety helmet, breeches and comfortable boots or sturdy (mountain) shoes and chaps.
During the tours we will ride through the varied landscape of the Dordogne: forests, grasslands, open fields and villages. The area is rugged, stony and slightly hilly. We will ride all gaits, but because of the rugged area we have a predominantly quiet pace.
Horseback riding rates
Half day ride of 2-2,5 hours

30

Full day ride of 4-6 hours

60
Luggage
Linen and towels are provided. You need to bring a towel for swimming yourself.
Facilities and activities
You may use the pool, the (two), tennis and squash courts at the domaine at no additional costs. You can also play 'jeu de boules'. Furthermore there is much to discover in the area. And, of course, you can always relax or read a good book.